A Touch of Charity  
By Robert Clifton Storey Jr
(short fiction)
A short, but powerful story of a young, wide-eyed nun, whose dream of a better world for the poor is falling apart, coming face-to-face with a violent man who is on the run.
Will he be touched by a simple act of charity? Or has he found his next victim?
Amazon (available for Kindle Unlimited)
---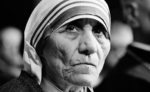 We think sometimes that poverty is only being hungry, naked and homeless. The poverty of being unwanted, unloved and uncared for is the greatest poverty. We must start in our own homes to remedy this kind of poverty.
—Mother Teresa
---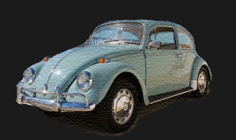 ---
Literature, fantasy, epic, dragons, wizards, sorcerer, sorceress, princess, knight, flight, vessel, evil, medieval, dark ages, Robert Clifton Storey Jr, Flight of the Vessel, Daughters of Thine Lesser Evil, Suzerain of the Beast, Robert Storey, Kindle, Kobo, iTunes, createspace, #rcsjr, rcsjr, a touch of charity, nun, Catholic, killer